activity
Whatever your building or type of roof, we'll find the solution best suited to your needs, in accordance with the rules of the trade and using the latest technologies.
business lines
A one-stop shop for all your roofing needs.
From roofing to photovoltaics, waterproofing, tinsmithing, carpentry and renovation, we've got it all under one roof.
roofing
Whether it's a slate roof or a green roof, a roof has both a form and a function. To play its role to the full, it must not only comply with technical rules, but also fit in perfectly with the architecture of the building.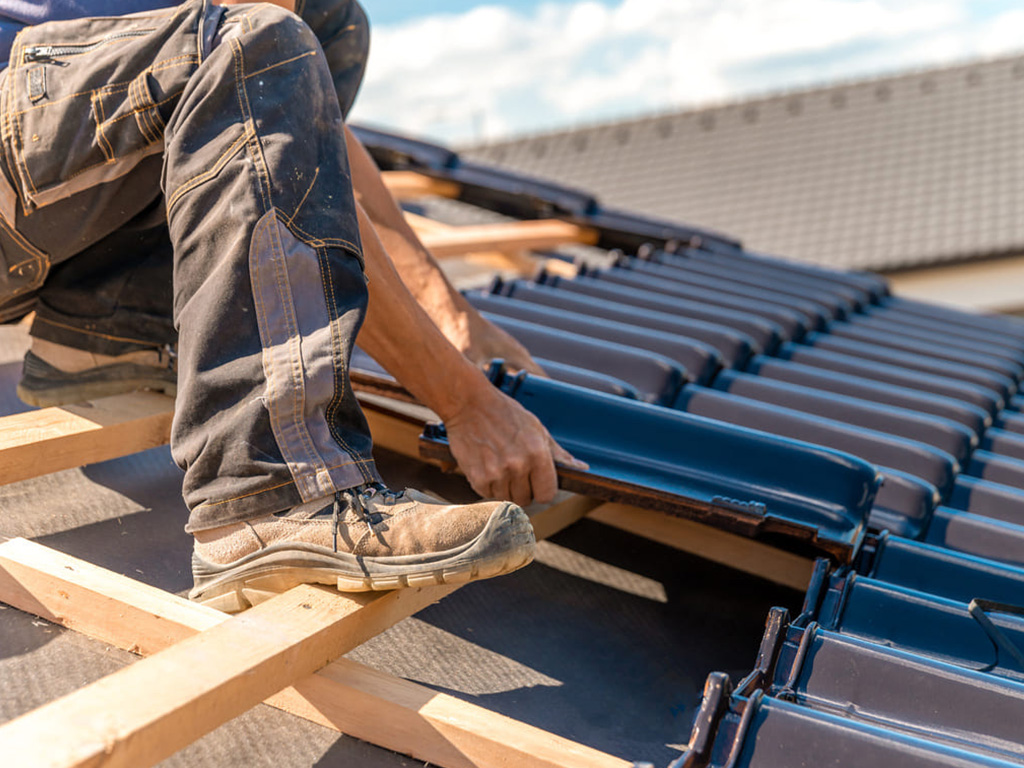 waterproofing
The most important thing about your roof is that it's watertight. Our recognised expertise in all waterproofing work – particularly on flat roofs – ensures that it will play its full part in protecting you from the elements.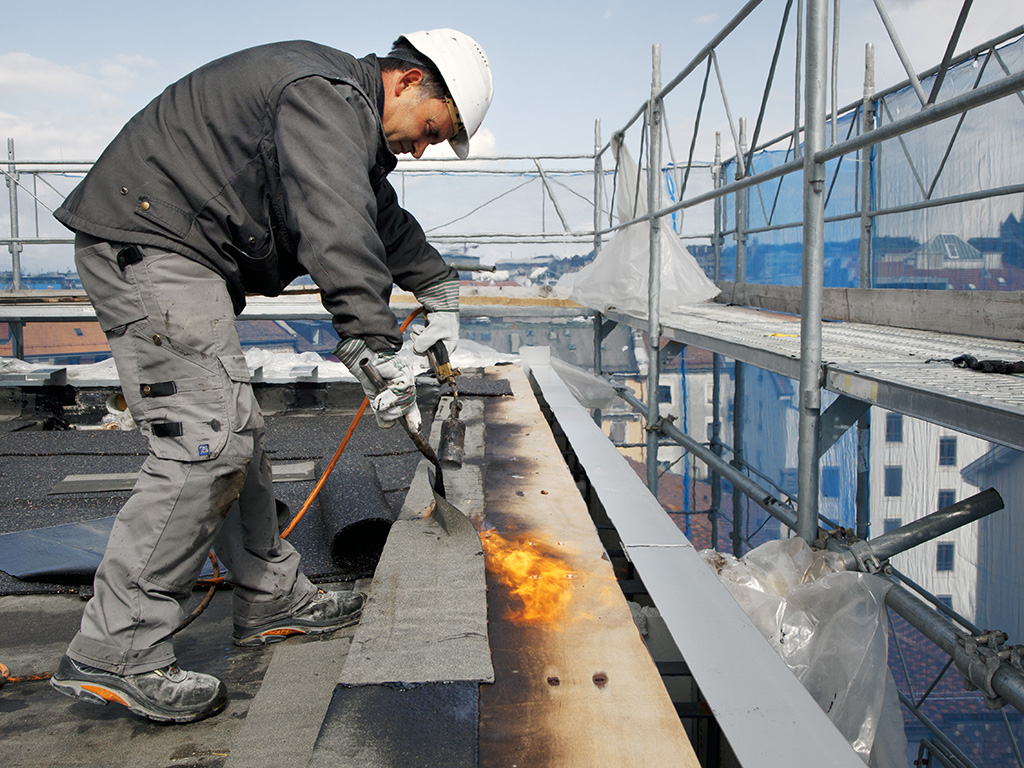 tinsmithing
Tinsmithing is the art of sculpting space. Our craftsmen shape copper, zinc or stainless steel to cover your roof, make roof ornaments and ensure rainwater drainage, while respecting the aesthetics of your building.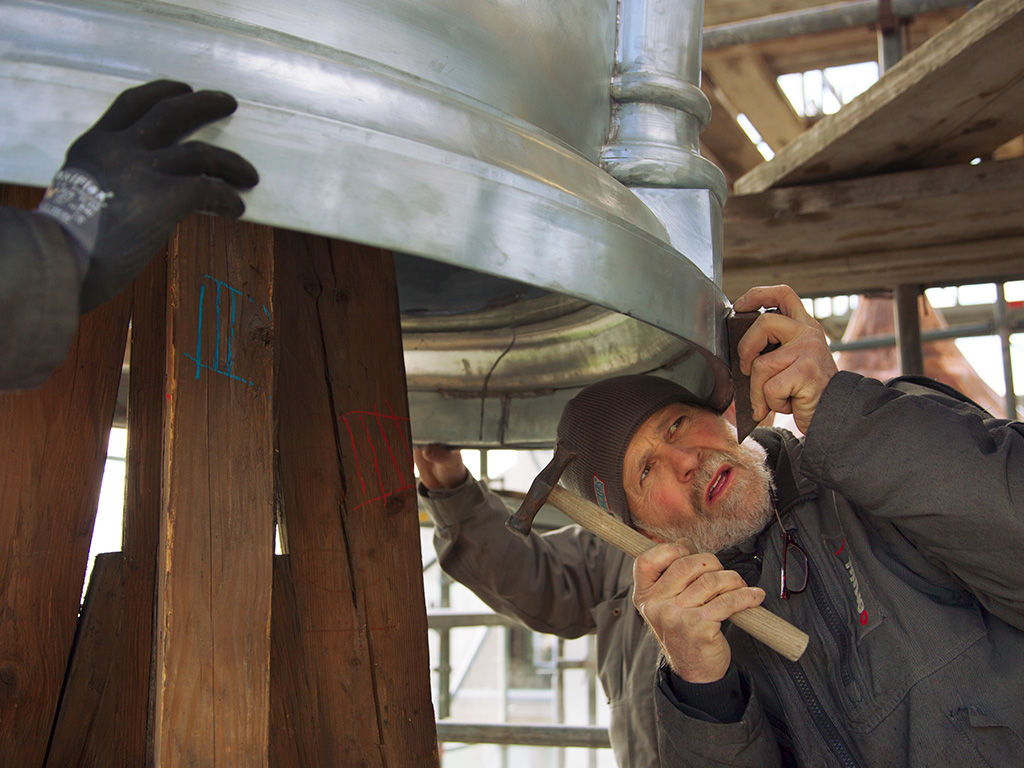 framework
The framework is the backbone of your roof. Our design studio models your project and prepares it meticulously.
Our carpenters then take charge of its construction.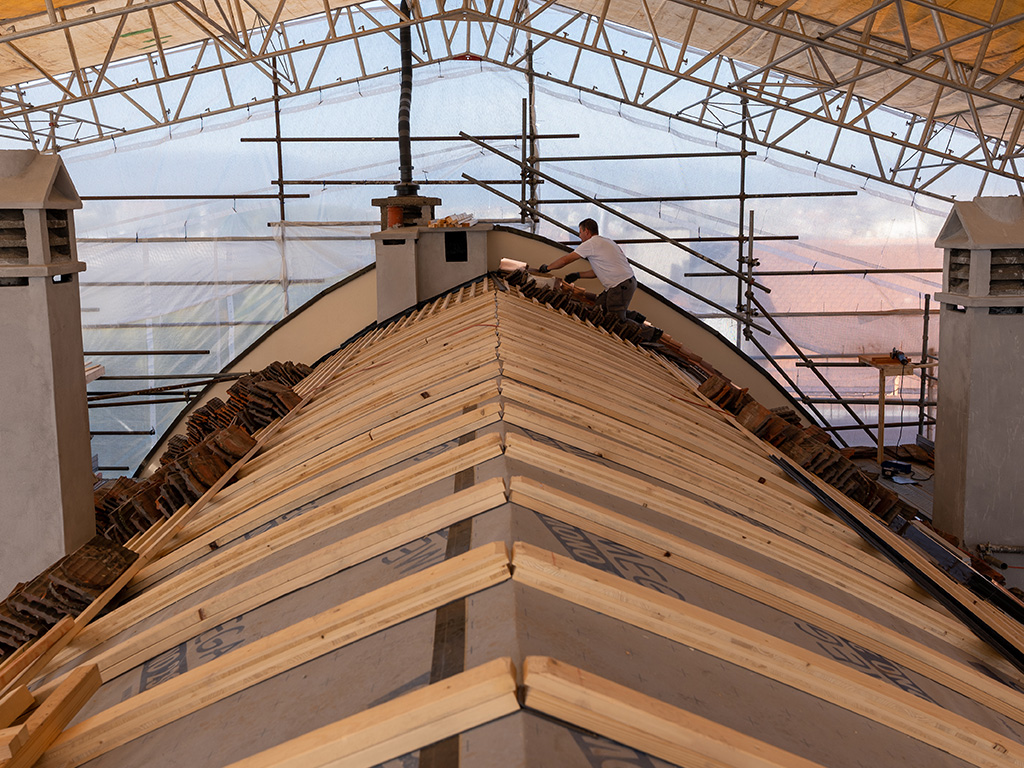 renovation
Old roofs have a soul that must be preserved. That's why we renovate existing or old roof structures, treating the wood, reinforcing the structures and repairing or replacing damaged elements.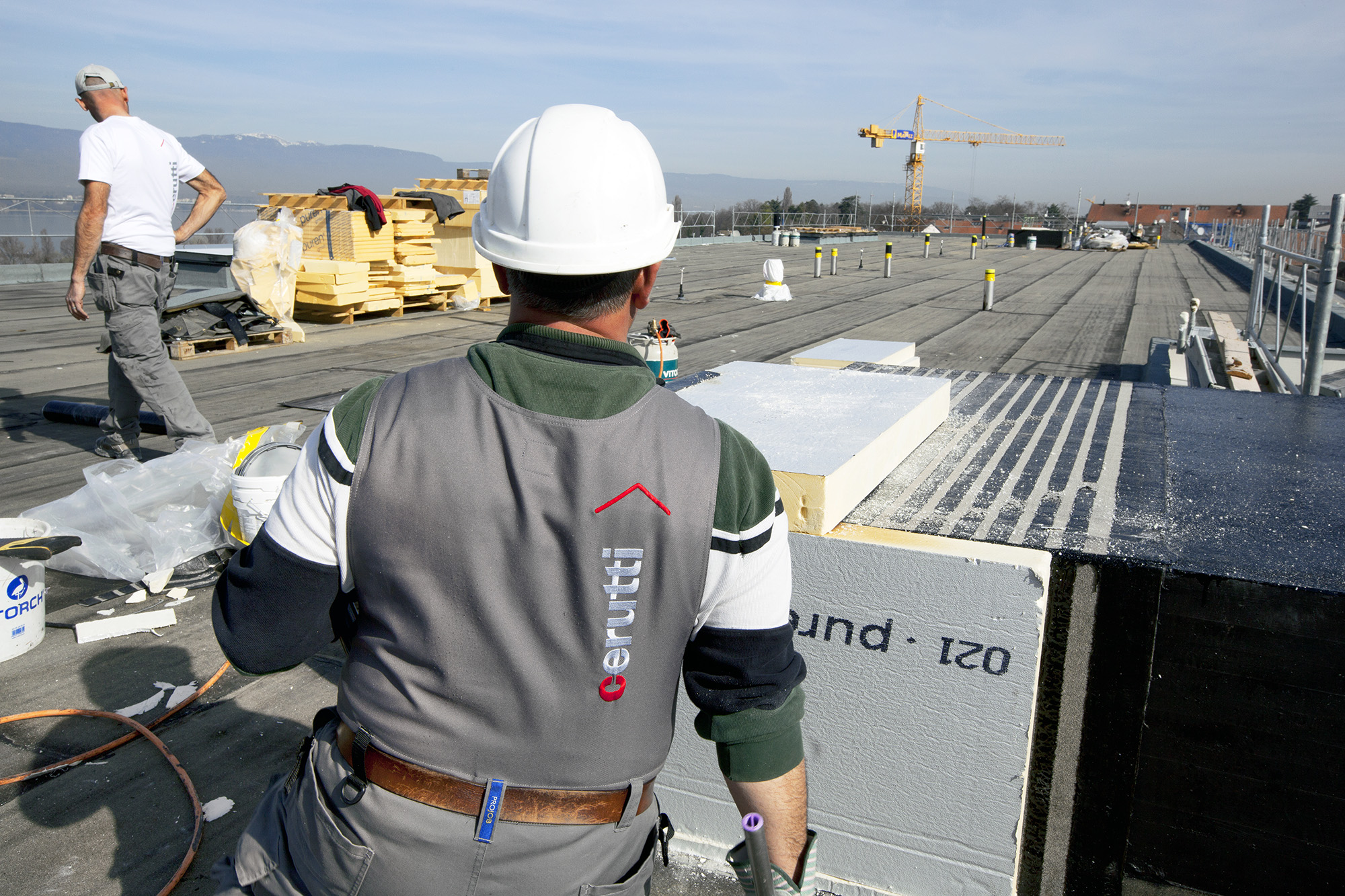 photovoltaics
Photovoltaic panels are today's most cost-effective source of energy.
At a time when we need to reduce our carbon emissions, we can help you transform your roof into a real factory for producing clean, renewable energy.
Because your roof has energy to spare.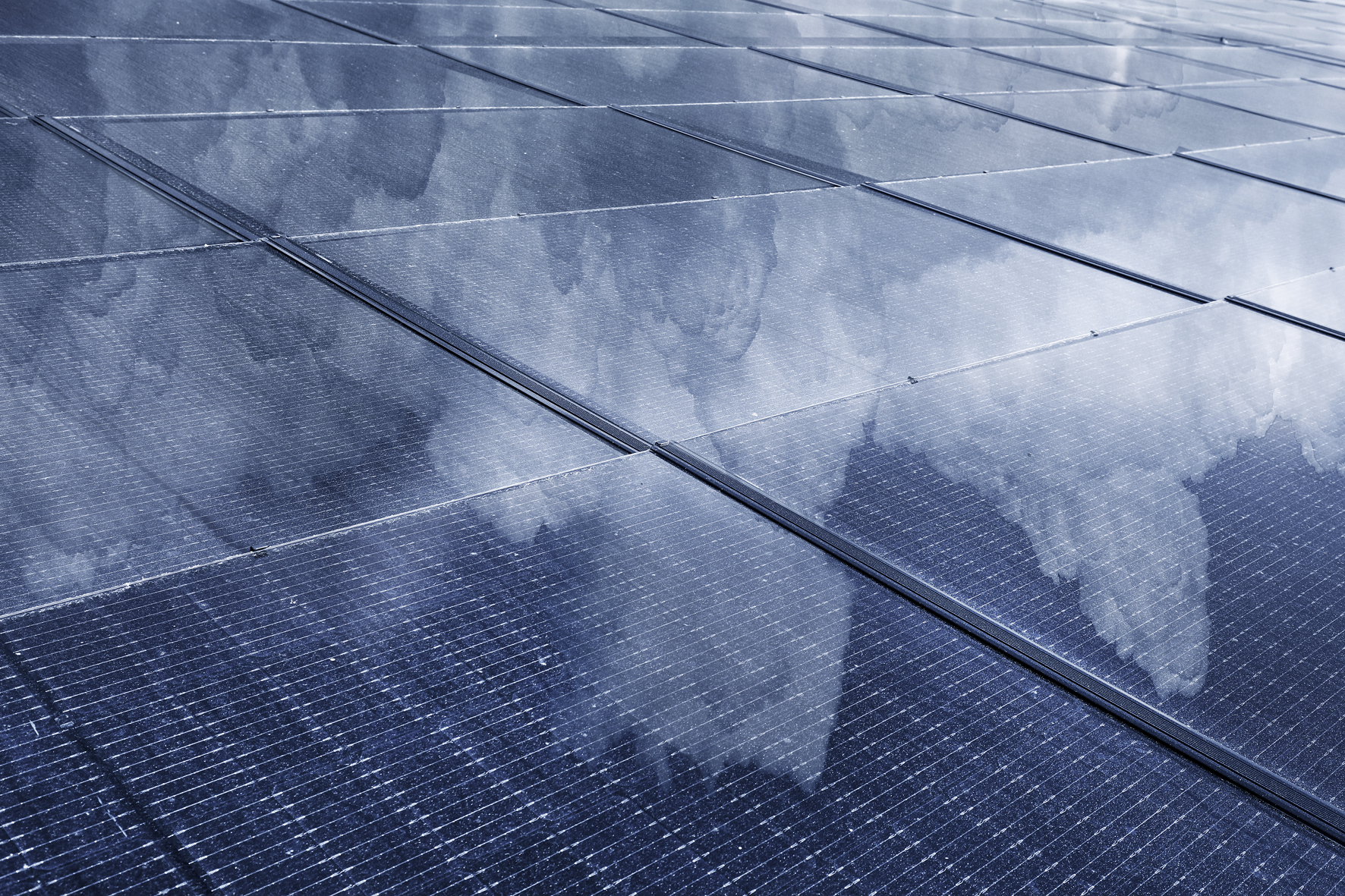 A little closer to the star…
Gold
services
We offer all the services you need.

 
Whatever your needs, you can count on the support of our advisers and technicians. Always with the same sense of service that characterises a family-run business with a strong emphasis on human values and customised solutions. You're unique. So are our answers.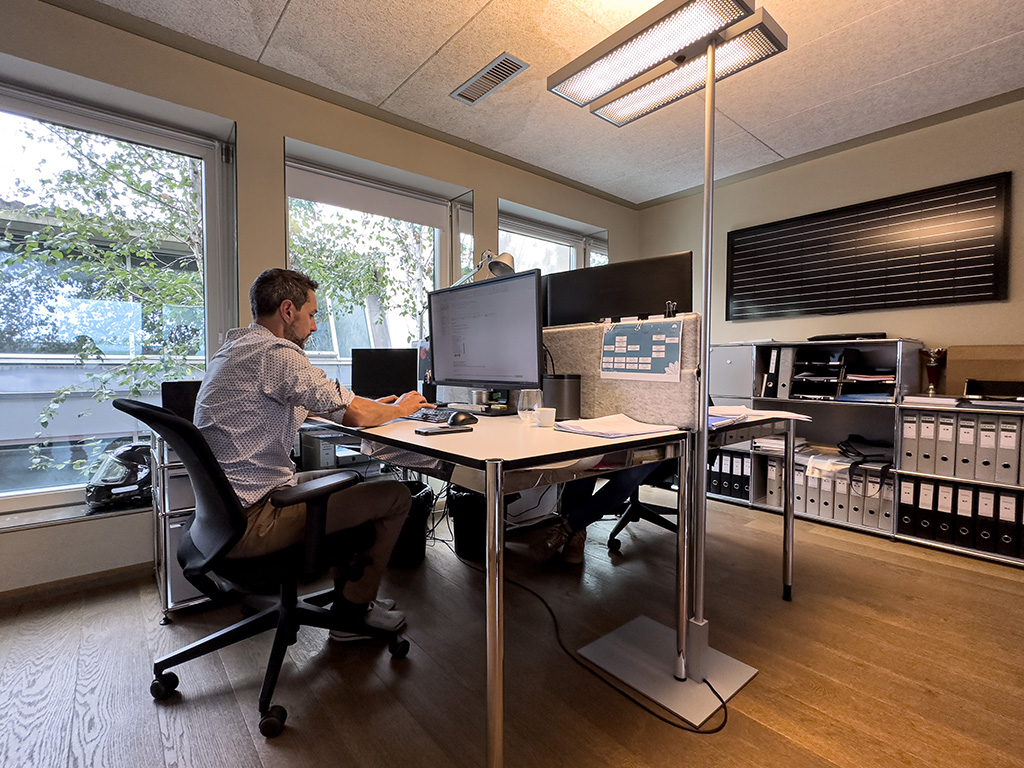 design office
A carefully thought-out project is half the success. Thanks to our integrated design office, which is involved from the analysis phase through to project design and work planning, you can be sure of overall technical control and a controlled budget.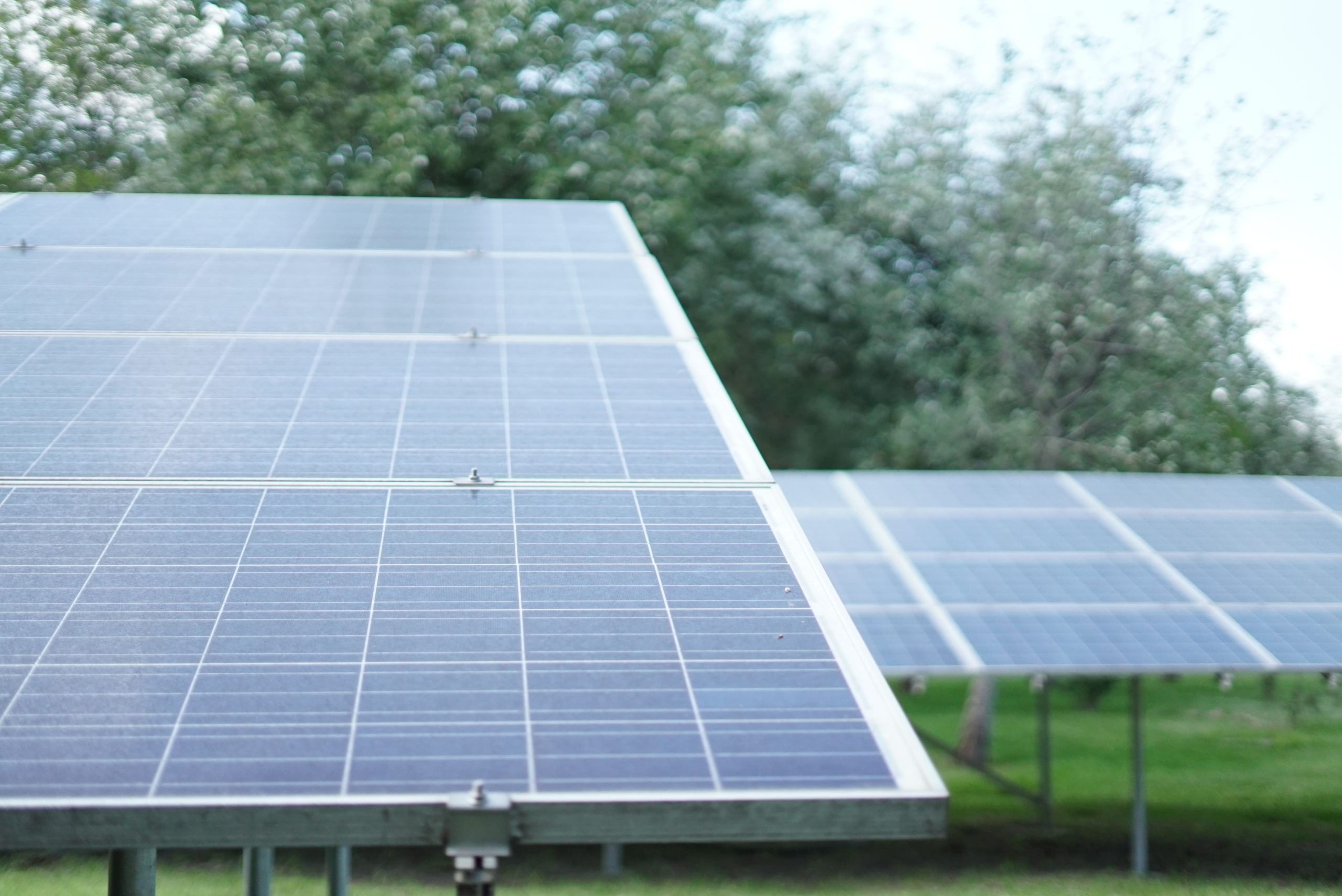 energy savings
The roof can account for 30% of a building's heat loss. That's why our E+SOLUTIONS ÉNERGÉTIQUES department can help you improve your roof insulation by carrying out an energy audit, making practical recommendations and assisting you with the administrative formalities.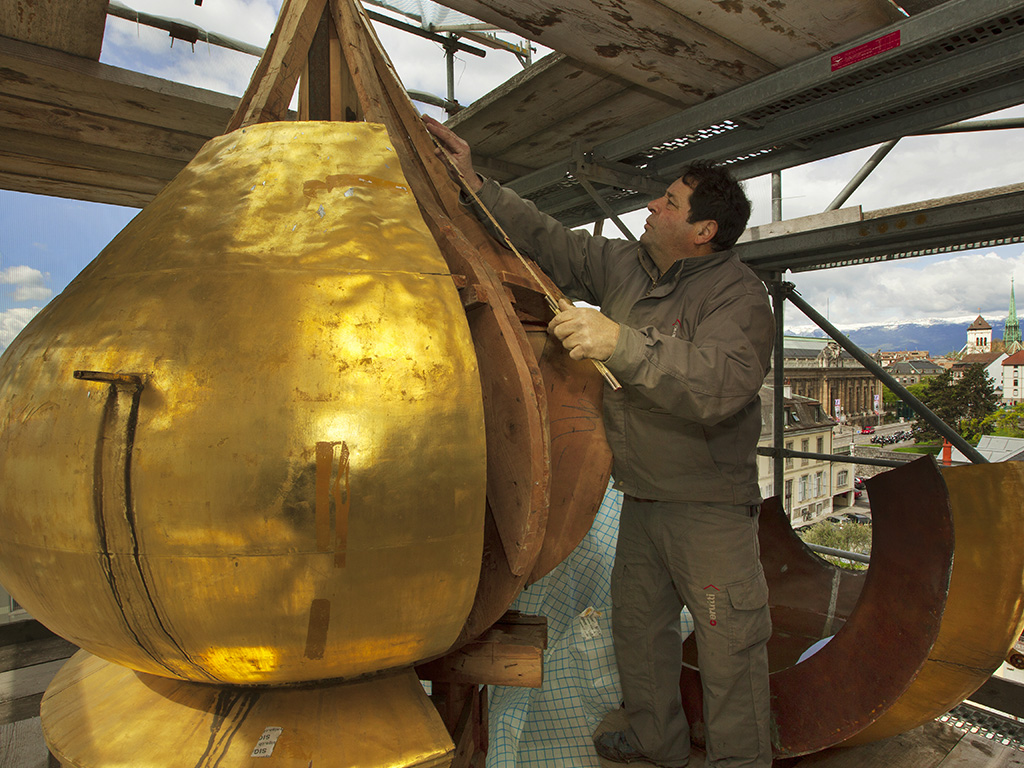 renovation projects
By maintaining your roof, you protect your assets, reduce your energy footprint and enhance the value of your property. Whether it's restoring your roof to its former glory or making cosmetic changes, our teams will take care of everything.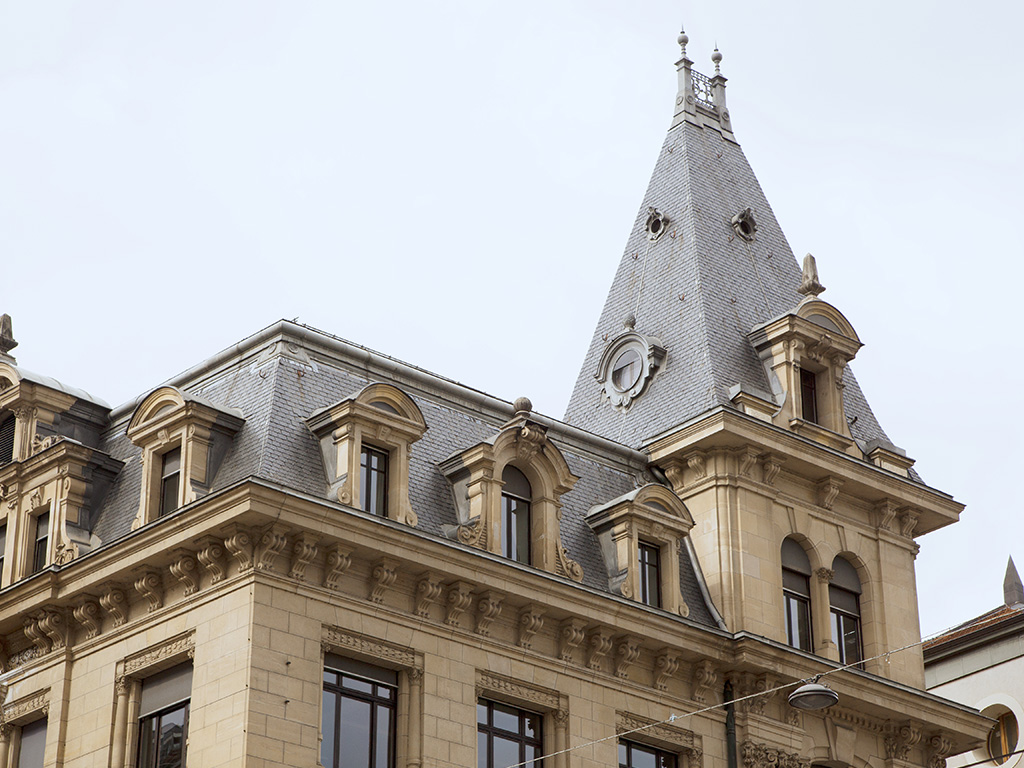 protecting our heritage
As recognised specialists in the renovation and conservation of old and historic buildings, we have had the privilege of participating in a number of prestigious projects, including St Peter's Cathedral, the Palais Wilson, the Maison Tavel, the Tower and former Halles du Molard and the Russian Church.
attic conversion and roof raising
It's possible to increase your available floor space without having to push walls! By converting your attic and raising your roof, we can turn your loft into living space. And you increase the value of your property.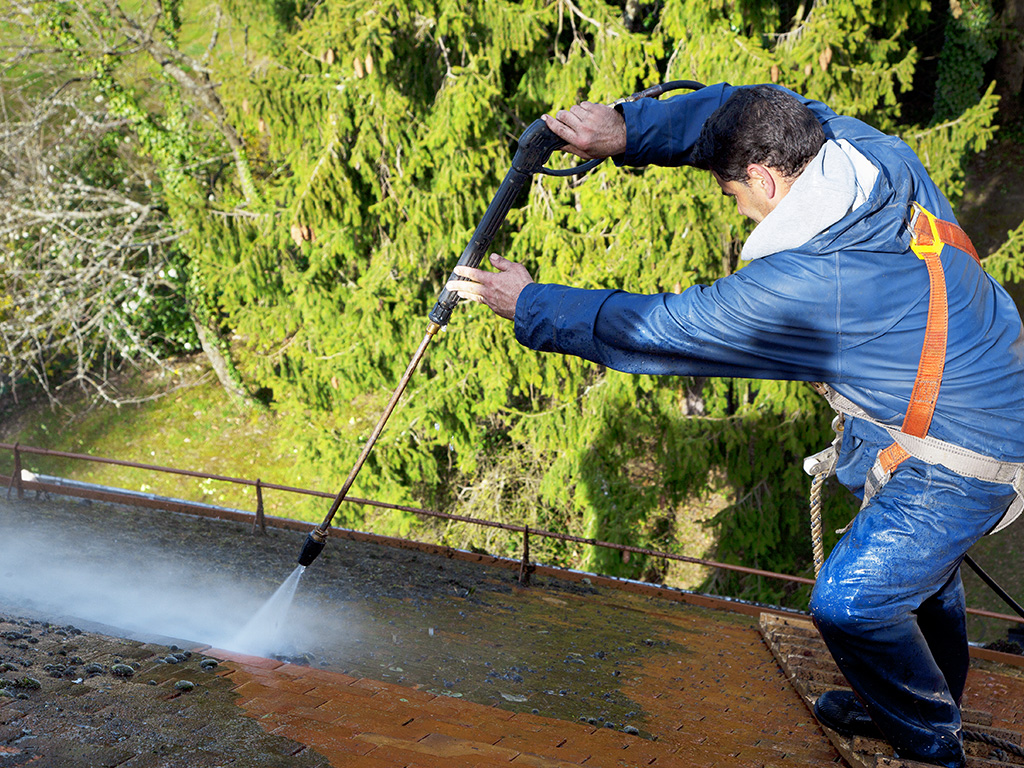 servicing and maintenance
Exposed to the elements – UV rays, temperature variations, storms, hail or moss deposits – your roof needs regular maintenance to preserve its protective qualities and ensure its longevity.
Our maintenance contracts guarantee regular monitoring by experienced professionals.